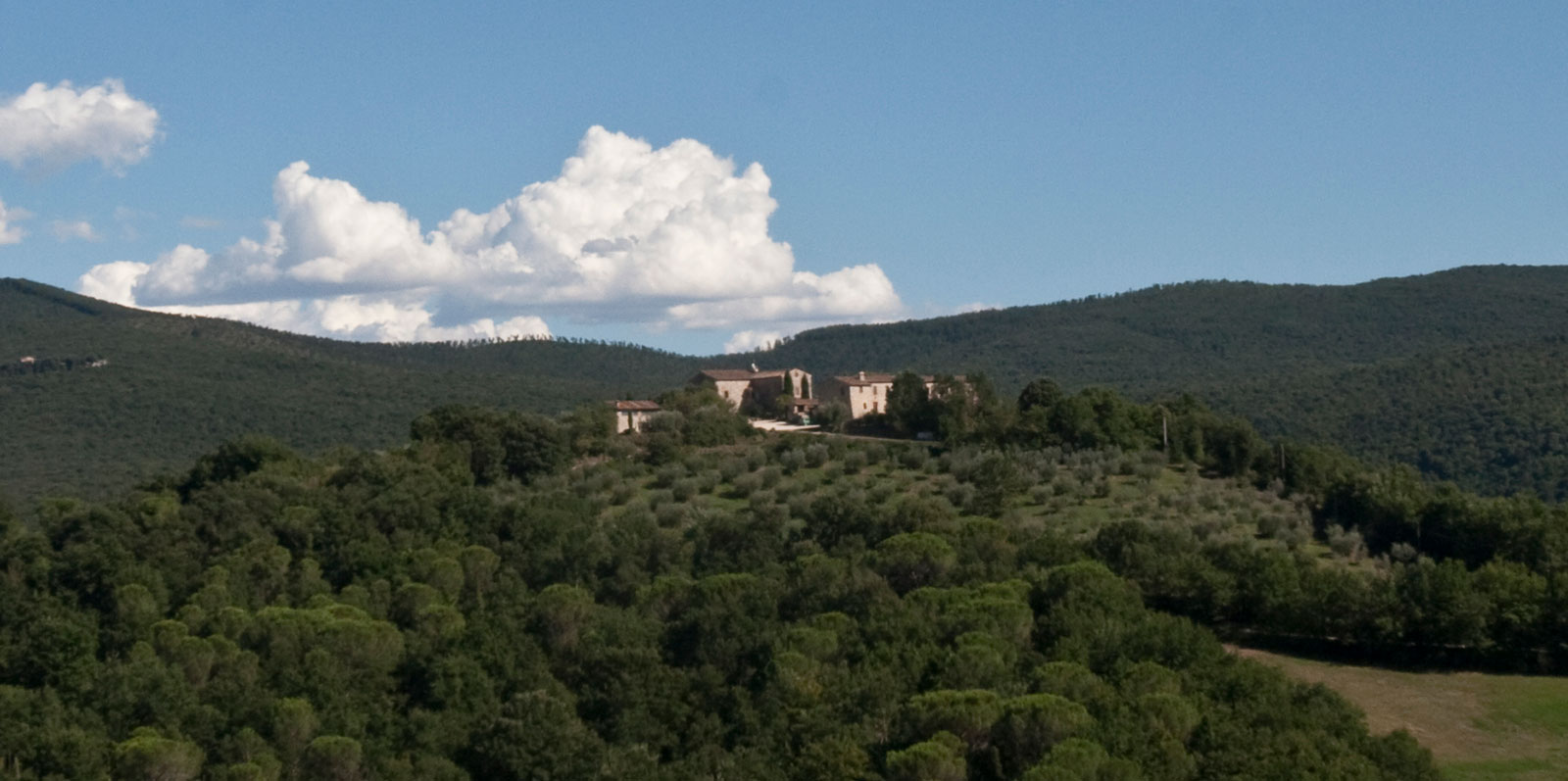 The Montecastelli hill is a blessed location and part of the Montagnola Nature Reserve. A location destined to achieve agricultural excellence via these volcanic soils.
On these grounds we farm 1240 olive trees, certified organic. But in nature excellence is not an automatism. While man needs to read and follow natures, it is fundamental that he also enact the necessary work at the exact right time. We have been farming on this spot now for over 20 years, 20 years that teach us every year how to do it better.
The origin of the farm goes back to 1993 with the purchase of the Montecastelli hillside. During the 11 years of architectural restauration of the ancient walls, Jens re-discovers his agricultural origins and in 1999 plants 1000 olive trees, one for every year of history of this location. Together with the already existing 300 trees a new farm is born.
In 2005 finally the restauration is concluded, and the Villa Montecastello hospitality center is opened. In 2006 the final addition of a state-of-the-art olive mill for in-house processing of the olive crop.